WELLNESS CENTRE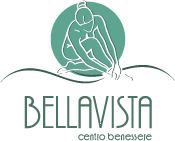 Enjoy utmost peace and tranquillity.

Enjoy welcoming spaces, relaxing sounds and scented essential oils. Forget stress while regenerating both body and mind.

Regenerate at Bellavista Hotel. Offered services and facilities.
Aurum Room for Ayurvedic massages, 2 Jacuzzis, Turkish Bath, Sauna, Emotional Shower, Targeted Room for body and face beauty treatments, Mini Fitness Centre

Exclusive Ayurvedic massages (Laurora method):
Ayurvedic massages, Ayurvedic lymph drainage, energetic biodynamic massages, muscular massages, Shirodhara and Shirochakra massages

Body treatments:
Salt, mud, essential oils, oxygen, Garshan Treatment (with Ayurvedic massage), tonifying breast treatment, Swedana (steam bath)


Face treatments:
Dry skin, oily skin, couperose skin, acne, cosmetic lifting, customized mud treatment, anti-wrinkle nourishing, remineralizing, purifying and anti-reddening treatment


Our beauty treatments:
Pedicure - Manicure – Depilation - Half legs – Complete legs - Groin - Arms - Armpits - Eyebrows – Upper lips
Ayurveda
This ancient technique was implemented through extensive research and innovative methods.

Ayurveda deals with human beings' physical, psychic and spiritual wellbeing.

Choose the massage you are interested in or rely on our specialist: all techniques can be mixed up in order to obtain the right combination.